Building a home-based business
Ning Network Spotlight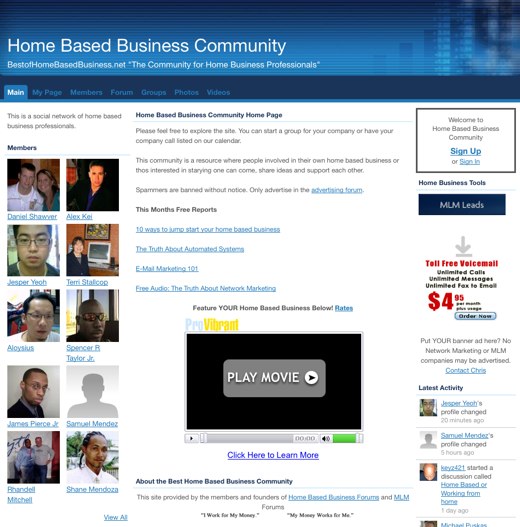 Everyone loves the idea of working from home — wearing a bathrobe all day, watching the TV on your couch and maybe getting some work done every once in a while too. But for professionals running serious home-based businesses, it's a whole different ballgame. That's why there's the Home Based Business Community, a network just for those self-starters looking to create a business from within the comfy confines of their own homes.
The philosophy behind this network is "a rising tide raises all ships," and nowhere is that more evident than on the groups page. Here, members gather in collaborative clusters to share ideas on some of the most important aspects of entrepreneurship. At the Marketing With Social Networks group, members debate the fuzzy line between promoting and spamming. And at the Women Creating Cash Flow group, female professionals talk about their mentors and unique challenges in the field.
With more than 500 members already having signed up for the Home Based Business Community, you can be sure that you'll find the support and encouragement you need to make your business dream a success.
Start create business website with Ning!