Catching the small fish
Ning Network Spotlight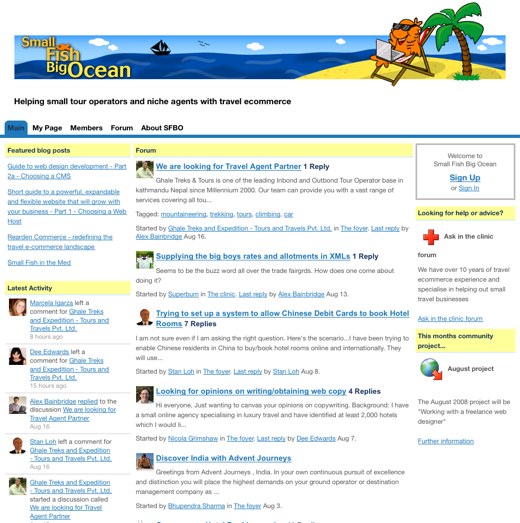 Small Fish Big Ocean is a network designed to aid smaller tour operators and niche agents with travel ecommerce. The network mainly focuses on the needs of small travel businesses providing an environment where they can exchange useful information about online trading as well as web based marketing!
Small Fish Big Ocean's Network is based off of a travel technology company (Travel UCD) based out of Southhampton, England that also offers travel ecommerce consulting!
Are you a small travel agency looking to gain knowledge in the field of commercial travel? If so, this network is personally designed for you! The network has decorated itself with Forums designed to help fuel a small travel company in need.
Visit Small Fish Big Ocean to receive a monthly email outlining the latest updates from SFBO and start building your business immediately!