Club chien says 'bonjour' to dog lovers
Ning Network Spotlight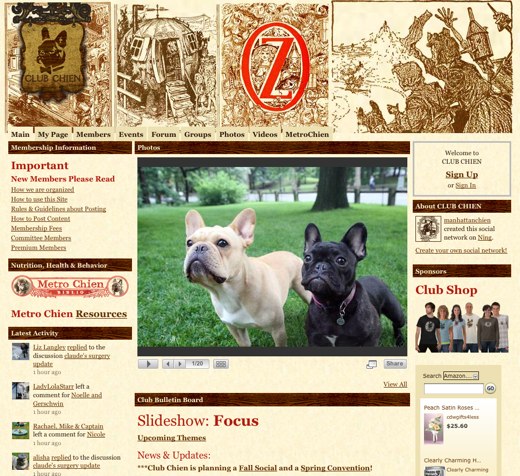 Some clubs are exclusive; with velvet ropes, doormen and lists of VIPs, it's almost not worth the hassle. My preference is for a club with a more low-key vibe, like the Club Chien network. For the non Francophiles, "chien" means "dog" en Francaise; Club Chien is all about celebrating adorable French Bulldogs. If you are having doubts about the adorableness of the pooches, check out the slideshow below. See? Told you so!
Parents of French Bulldogs are sort of like parents of human children; the only thing they like more than showing off photos of their "kids" is talking about them with other pooch parents. Club Chien members post warnings about dangerous toys, discuss the pluses and minuses of an all-raw diet and—(like all parents) — look for reassurance when their babies need surgery.
Club Chien may not be as exclusive as many clubs, but the members definitely have a a sophisticated French style. Or at least their dogs do.

Find more photos like this on CLUB CHIEN