Come by and drop yours
Ning Network Spotlight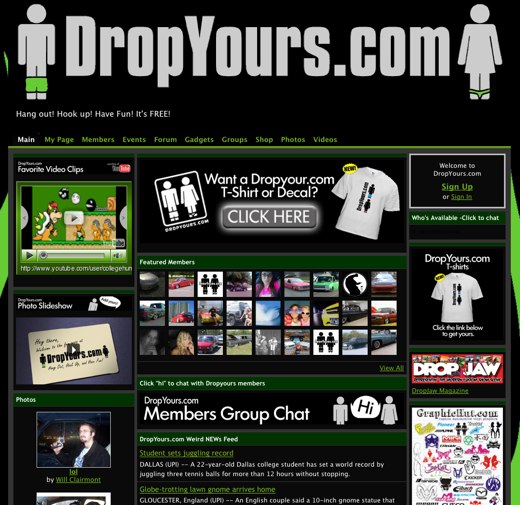 If you've seen MTV's show "Pimp My Ride" then you know how far some drivers will go to trick out their wheels.  DropYours.com is the network where members can show off their blinged-out rides, custom colors and vehicular modifications.
These fanatics are fanatical about "dropping" their cars and trucks.  As such, members showcase their cement-kissing four-wheelers on their profiles and by posting photos. Gearheads will also like videos such as the too-true "Getting Screwed at the PUMP" posted by the Chris, the Network Creator. Other super-cool clips include Matt's aeronautical ballet and Mike draggin' his '84 Chevy C-10.
Forums serve as the starting line for nostalgic discussions like "What was your first car?" and for getting advice on buying a new compressor.  Speaking of purchases, if you're wanting to cruise with style, check out the DropYours.com shop and choose from over 10 DropYours.com shirts to sport.
Stand out. DropYours.com.