Come Together in Beautiful Crete
Ning Network Spotlight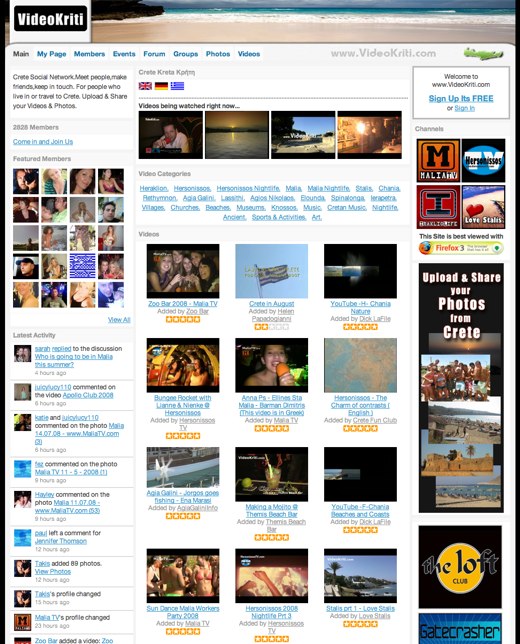 Ever been to Crete (Kriti in Greek)? Well I haven't, but man do I want to! Beaches, tropical climate, fun activities. This place looks like a smorgishboard of playtime and fun. And it's all documented on VideoKriti.
VideoKriti has done a great job of making their network accessible to all. The main page welcomes anyone, even those not familiar with this periphery. At the top the network can be translated into English, German and of course Greek. to accommodate all members. There are also many banners explaining the network and getting you involved in everything the network has to offer.
Obviously VideoKriti is about the videos. For your viewing pleasure the network has organized videos very well. The "Videos being watched right now…" box on the main page gives you a fresh look at what everyone else is checking out at the moment. The Channels box on the main page allows you to view videos from four different channels, MaliaTV, IraklioLife, Hersonissos and Love Stalis. This is cleverly set up by simply creating four member profiles for these different channels to post their movies on.
This quickly growing network is a video journal from Crete. If you have been to or live there then get ready for some nostalgia. If you haven't, see what makes Crete great at VideoKriti.