Connecting at The Hub
Ning Network Spotlight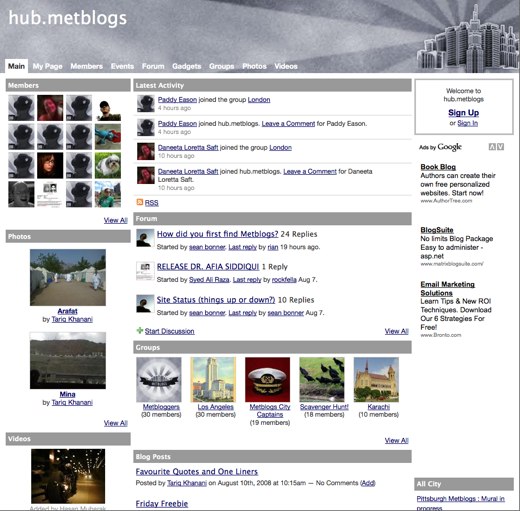 Urban dwellers love Metblogs. The ring of blogs — now in more than 50 cites — features news, culture, commentary, and pretty much anything else going on that's locally relevant. They launched The Hub in July as a way for Metblogs readers from around the globe to be able to connect with each other; each city's blog links back to The Hub (see how Chicago does it here) as a way of spreading the word!
City-based groups provide a way for blog editors and readers to communicate with each other independently of their blog's comment section. One of the most innovative features is the Photo Scavenger Hunt they've set up. Each week, a list of photos of various subject matters is posted; users are asked to shoot photos in their home city and then upload them to The Hub. The first week, a winning submission came was submitted less than three hours after the contest began!
The Hub is a fantastic example of how websites can integrate a social network into their existing set-up. With a simple link on the top of each city blog, The Hub has already generated hundreds of members. No matter which city's blog you read, The Hub provides the perfect spot to connect with Metblog bloggers and readers from around the globe.