Disc Golfing extends its range
Ning Network Spotlight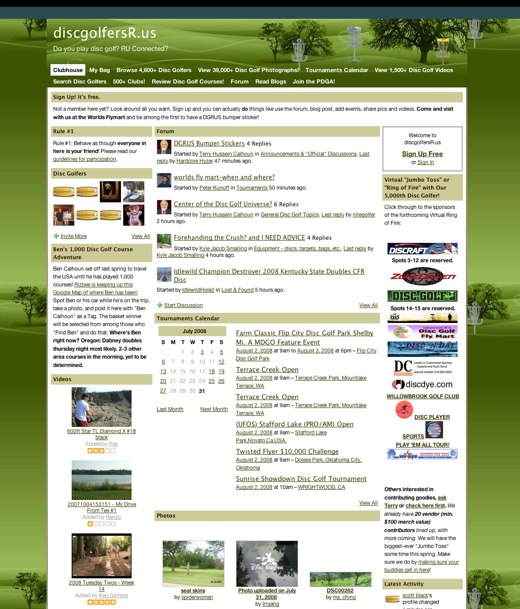 Forget regular golf. Disc golf is the new sheriff in town. DiscgolfersR.us is the number one place to make this happen. Since we last saw, discgolfersR.us has more than quintupled in size. Let's check them out once more!
Their highly customized tab section keeps members up to date on the networks stats. Here you can see that they have more than 4,600+ disc Golfers, 500+ clubs, 1,500+ videos and 40,000+ photos! The main page also lets you review disc golf news and blog posts from members.
If you are a disc golfer you have to take advantage of all the best tools this network provides. The disc golf course review forum is a great way for members to find out about the different courses available. The clubs section lets you connect with members who use those courses.
With all the hottest resources out there for disc golfers, discgolfersR.us is a high flying adventure. Grab a bag of discs, and let them soar at discgolfersR.us. Every body watch out. FORE!