Empowerment, motivation and love at EMwomen
Ning Network Spotlight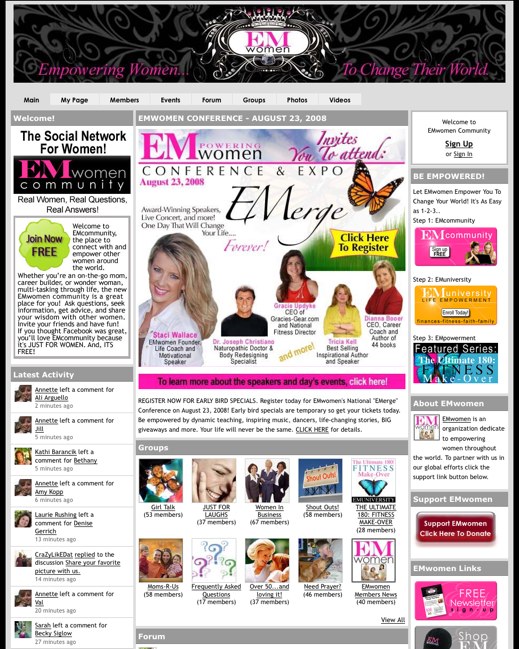 If you're a woman, EMwomen is the network for you! It's a place to connect with, motivate and empower you and all the amazing women around the world.
EMwomen is thriving with more than 600 members and hopping with more activities, features and happenings than I can even begin to describe! Read or listen to Success For Today: Motivational Minutes to Inspire Your Success, which is updated every Monday to start your week off with a bang. Sign up for the free newsletter or check out EMuniversity.
Use the forums to get to know the incredible women by discussing marriage advice, your favorite vacation, or whatever you want! After getting to know some of the members, spread the love and appreciation at Shout Outs!, a group dedicated to voicing how much someone means to you. There's no limit to the love! To meet all these fabulous people you've only interacted with online, you can attend the EMerge Conference and Expo in Arkansa with award-winning speakers, a live concert and more!
Empower yourself and women everywhere to change the world at EMwomen.