Expand and enrich your online conversation
Ning Network Spotlight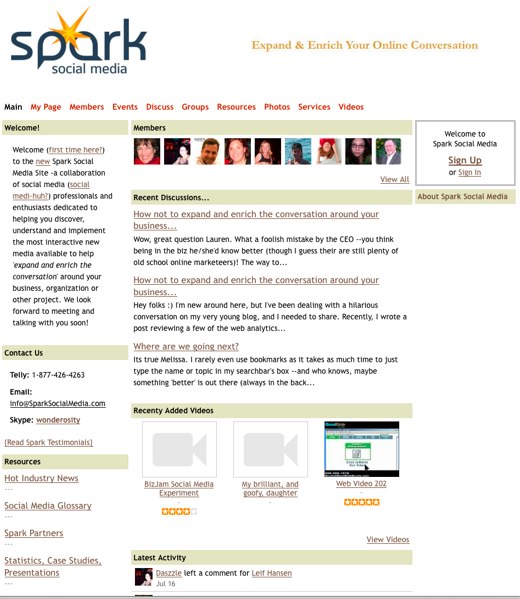 If you aren't certain whether you want to expand your online conversation, take a look at Spark Social Media's splash page to find out what that means! Managing Director Leif Hansen welcomes all to the network with a selection of what Spark Social Media has to offer.
Watch our collection of social media tutorial videos
Read hot news from our collection of aggregated social media blogs
Meet other members and participate in the forums
Join specific social media groups (podcasting, socialnetworking, etc.)
Learn from a growing Social Media Wiki/Glossary
Checkout some Spark Event Photos
And he's right, Spark Social Media offers all this and more. There is an Event listing, currently featuring the upcoming New Media Expo on August 14. Held in Las Vegas, Nevada, you can join the network to met other members who might be attending.
To find 'a collaboration of social media professionals and enthusiasts dedicated to helping you discover, understand and implement the most interactive new media available to help 'expand and enrich the conversation' around your business, organization or other project." look to Spark Social Media!