Facebook Application Support Update
Updates
We're excited to announce that tonight we're updating our Facebook Application support to greatly simplify the creation experience and fully support Facebook's recent redesign.
While we've offered easy creation of Video, Photo and Music Player Facebook Applications for a while, this release dramatically cuts down on the steps required to get things going. Sometimes a picture's worth a thousand words…
Here are the old required steps for the main "New Application" page of the application creation process: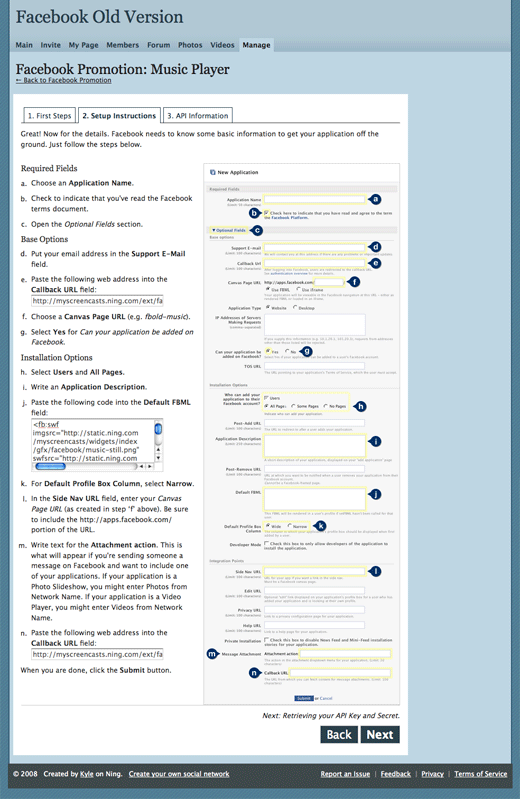 And here are the new steps: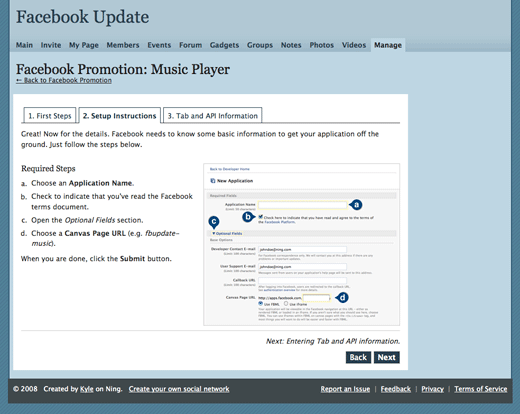 Once your network's application is on Facebook, you'll be able to have it appear in the new "Boxes" area or your own custom tab: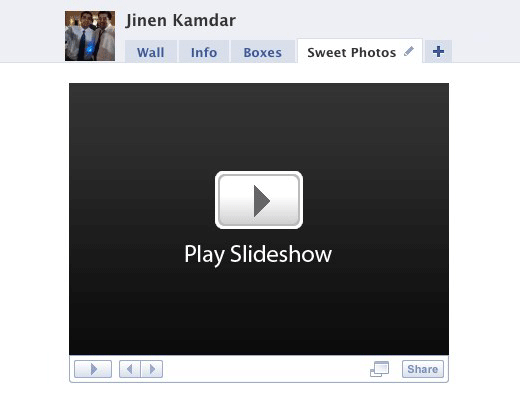 In addition, you can also post your application on friends' walls using the new "Publisher" option:

To start creating Facebook Applications for your network (or to update your existing applications) after tonight's release, just visit the "Facebook Promotion" section of your network's "Manage" page. Enjoy!
UPDATE: The release is now live!