Find your comfort zone at Poziam
Ning Network Spotlight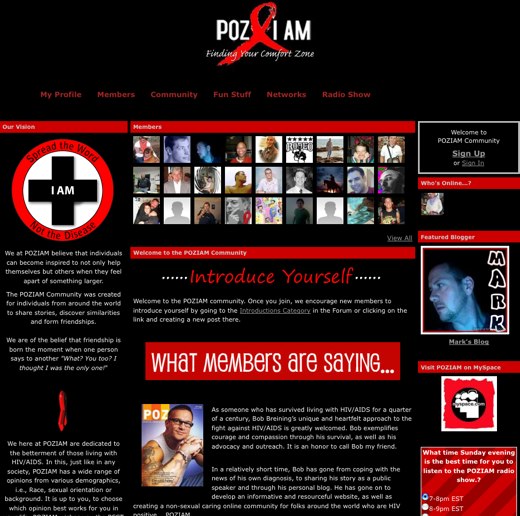 POZ is a monthly publication that for years has given readers the latest about life with AIDS and HIV. Now there's POZIAM, a social network dedicated to improving the lives of HIV+ individuals by providing a supportive and informative venue for communication.
POZIAM shows that there isn't one face to HIV/AIDS — there are hundreds. This is an epidemic that has transcended race, sexual orientation, and social background. In this way, POZIAM reveals how many differences there are amongst members of its community. At the same time, the forum and a chat application give members the chance to discover their similarities.
Ultimately, POZIAM is all about comfort. That can come from moral support from veteran survivors, a few good laughs in the forum, or even an hour or two of vegging at the arcade. So if you're looking to connect to other people living with HIV/AIDS in a friendly environment, check out POZIAM!