Find your voice at Podfeed
Ning Network Spotlight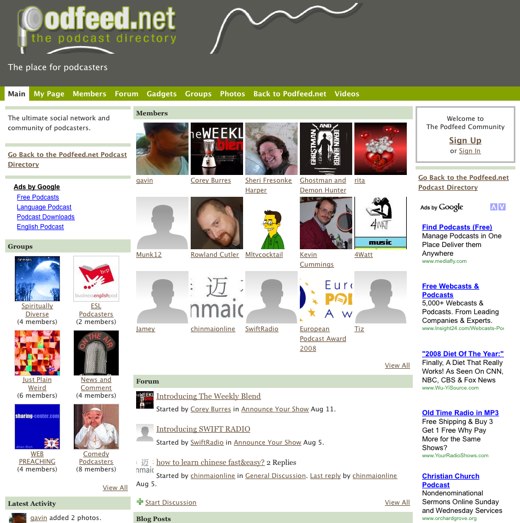 The modern version of "if a tree falls in a forest and no one hears it" could be "if a podcast is created but no one downloads it, does it really exist?" The answer, of course, is yes, but it's certainly more fun when people are downloading and listening to your creation. The Podfeed Community network is a place for podcasters to trade tips and tricks of the trade, while marketing their podcasts and networking with other podcasters.
As the social networking arm of Podfeed, a podcast directory and review site, The Podfeed Community Network. The groups section allows podcasters to group themselves by category. There's a group for religious podcasters ("spiritually diverse" is what it's called), one for finance and investment themed shows as well as a tech podcasters group.
If you aren't sure where to begin, the first step is to join the network and start talking to your fellow podcasters on The Podfeed Community Network!