Finding Your Parenting Community
Ning Network Spotlight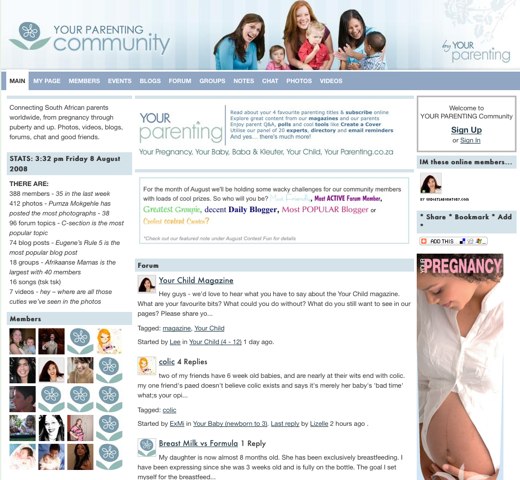 South African mothers — and mothers-to-be — talk parenting at Your Parenting Community.
Members communicate with each other in both English and Afrikaans, giving the network a great multi-lingual feel. Although most of the forum discussions are conducted in English, Afrikaanse Mamas is the largest group at 40 members.
By displaying some key statistics on the main page, the network lets members know what's new and popular. Women wondering how to deliver their baby might want to check out the C-section thread — it's the most popular topic in the forum. And anyone in the mood for a cuteness overload ought to check out any one of the 412 photos in the photos tab.
Parenthood can be tough, but Your Parenting Community is making it a little bit easier by providing a great support structure for South African Mamas and Papas.