Fitness for Moms at Bookieboo
Ning Network Spotlight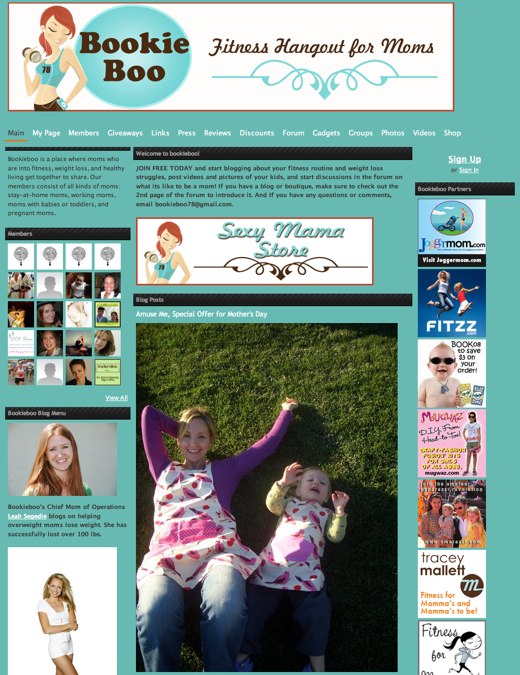 Fitness For Moms at Bookieboo is a great way for all types of mothers to connect and share secrets with each other.  The site allows its members to swap healthy family recipes as well as exchange fitness ideas with one another.
Featured on the site is the Busy Mom Morning Breakfast Solution.  This is a great breakfast for busy moms to help their kids get the protein they need for the day!  Another great recipe featured on the site is the Protein Pancake Recipe.  This particular recipe is a great post workout meal for those of you who love pancakes!
Interested in some great tips to help train your little ones?  Bookieboo also offers excellent support from other members addressing any questions moms, or moms to be might want to know!  Whether it's anxiety about having post baby weight gain, or tricks on how to potty train, this site has got the answers!
Bookiboo also features some great groups for its members to join.  The groups range from "Pilates Mamas" to "Just Getting Started Moms".  Whatever your interest is in fitness Bookieboo has the group for you!  Sign up for Bookieboos' network at Bookieboo.com.