Follow the Wittenberg Trail
Ning Network Spotlight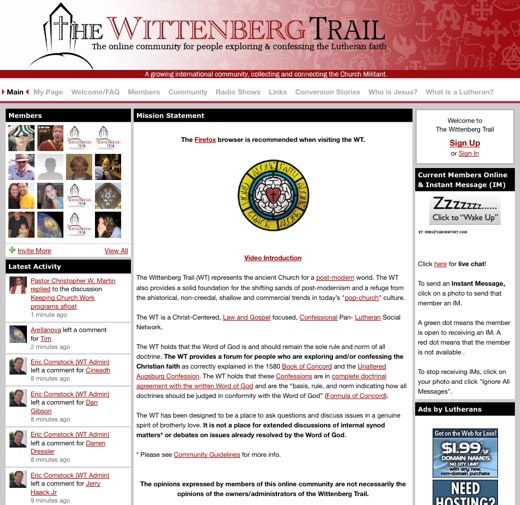 Are you looking to explore the Lutheran faith? The Wittenberg Trail Network represents the ancient church for a post modern world!  The Wittenberg Network provides a forum for people to confess the Christian faith.
This network was designed to be a place to discuss issues as well as ask questions in a "genuine spirit of brotherly love".
Want to learn how to become a "Trail Guide"? Pastors, go to Wittenberg Trail's Network and click on the link on the main page of Wittenbergtrail.ning.com!  Here you will see links to lead you to all sorts of opportunities surrounding the Lutheran faith!
Make sure to check out the Wittenberg Network to see if your faith is one that matches the faiths that the Wittenberg network is trying to reach out to!  Be one of the many members that Wittenberg has reached out to!
Let's start create church website with Ning: https://www.ning.com/create-simple-church-website/