Get connected to Wireless
Ning Network Spotlight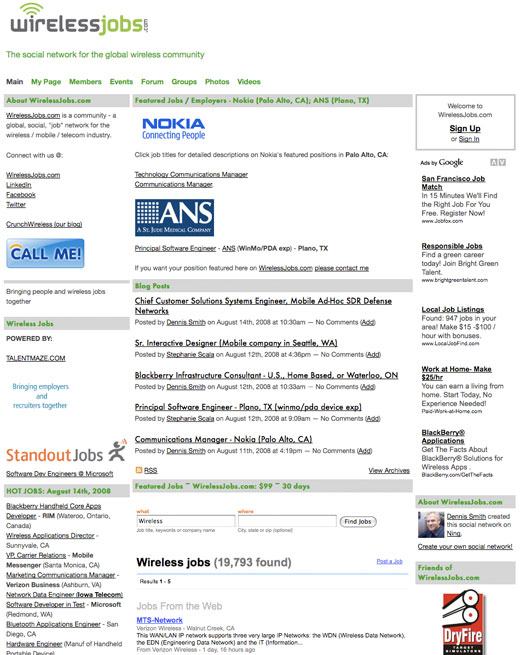 Judging from the hoopla over the launches of the Apple iPhone and Helio Ocean, the phone industry is growing exponentially in popularity.  WirelessJobs.com is your ticket to network with the people and companies keeping the world connected.
Dennis Smith, the Network Creator of WirelessJobs.com adds his own voice to the network by showcasing hot job opportunities in featured discussions and video clips (pssst… Microsoft is looking for a Software Dev. Engineer!).  You can also stay in-sync with Dennis by checking out his nifty Twitter widget in the bottom-right corner of WirelessJobs.com.
So, if mobile gadgets are cramping your style, just remember back in the day when beepers were cool, and car phones were a luxury.  Then you'll thank the 1,800+ members of WirelessJobs.com for working hard to keep you connected, easily.
Can you hear me now?  Good.