Get into the GovLoop
Ning Network Spotlight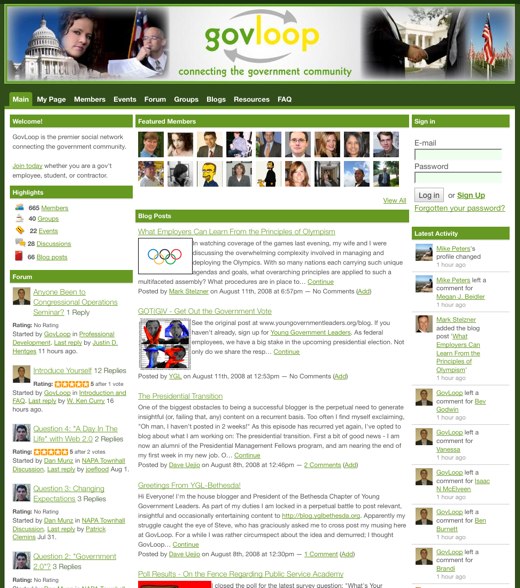 If you think our Government is a faceless bureaucracy, then it's time to take a visit to GovLoop, the network for government professionals. With almost 700 members — many with faces prominently featured on profile photos — it's clear that not only is our government not faceless, but it's also made up of a diverse group of professionals who are all working on behalf of the common good.
As it turns out, the formerly faceless/nameless employees are thinking — and blogging — about some pretty fascinating topics. One recent post challenged young government employees to help get out the government vote, while another queried what managers can learn from watching the Beijing Olympics (hint: it takes a lot of logistics management). An active events section also helps members keep track of training sessions, conferences and networking events.
If you are a student looking to start a career in government, a contractor, or already an employee, it's time to get in the loop … the GovLoop, that is!