Get Snapping at SNAP'M
Ning Network Spotlight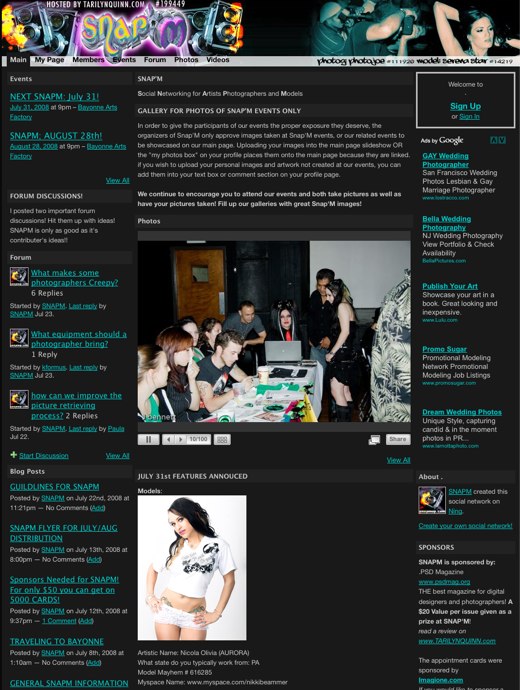 SNAP'M, Social Networking for Artists, Photographers and Models, is a cool new resource for fashion and design junkies. SNAP'M holds free shoots monthly that gives professionals a chance to gain exposure and fill out their portfolio. The next SNAP'm event is July 31, at the Bayonne Arts Factory in New Jersey.
Featured models from the tri-state area to Tel Aviv flaunt their talents on the main page. Profile descriptions — complete with location, model number, and Myspace info — make it easy for aspiring stars to get noticed.
The forum is all about feedback — several members have already provided ideas on how to improve upon the previous SNAP'M event. This kind of interaction is great to see in a brand-new network. 100 members have already joined SNAP'M — look for it to continue to grow!