Tourism, the green way
Ning Network Spotlight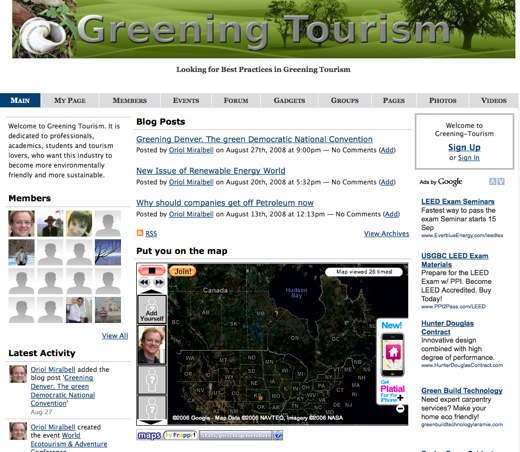 Between air-travel, eating out for each meal and needing to hop in a cab to get from point A to point B, vacationing isn't always as sustainable as it could be. Greening Tourism is a growing network for travel professionals, academics, students and tourists of all types to work together to make the tourism industry a more sustainable one.
Taking a "green" vacation doesn't seem like it would be too difficult after looking at the impressive array of photos. From visits to epic mountains to peaceful lakes, green tourism not only looks like it might be good for the planet, but good for the vacationer as well! If you aren't sure what green tourism is all about, make sure to read up on some of the basics on the Pages section.
Whether you are a seasoned travel pro, or just learning about ways tourism can be more environmentally friendly, you'll want to take a trip to Greening Tourism!