Having an Expatacular Time Abroad
Ning Network Spotlight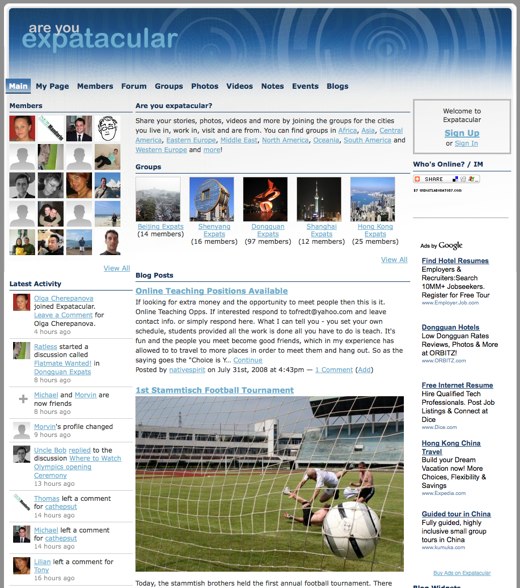 Stop a spinning globe with your finger. Look down. Chances are, there's a member on Expatacular, the network for expats, who lives there. It can be really easy to become lonely when living in a foreign country, which is why Expatacular is such a lovely resource for those both new and old to expat life.
The network's groups are categorized by region, making it simple for people to find similarly-located members. Lest you fear it's only the Paris/London/Romes of the world who have active groups (i.e. major cities), the largest group on the network is one for people living and working in Dongguan, China. Members use the active discussion board to chat about everything from apartment searching, to where in town the best place is to watch the Beijing Olympics.
Those still living stateside can live aborad vicariously through the extensive photo section. Why not check out Africa and ride a camel? Or go to a soccer (ahem, football) game? Or perhaps some simple site-seeing in Macau? The possibilities are truly span the globe!