Help resettle Iraqis with The List
Ning Network Spotlight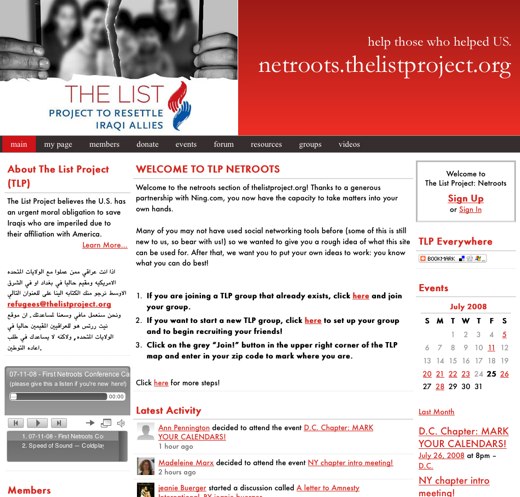 Members of The List — a social network built around a project to resettle Iraqi allies — feel it is our "moral obligation to save Iraqis who are imperiled due to their affiliation with America."
The forum is a great place for members to talk about the goals of this program and how to implement them. Newcomers should to check out this forum discussion to learn more from current members. Find out how The List changes people.
Regional groups have cropped up to connect localities of members of this network. There is an active New York, The List group, that connects in person. Floridians have a place to stay involved with The List locally at TLP – South Florida.
There are some great resources available to members of The List. Some allow members to promote this network. Other resources on the main page help members connect.  Check out the TLP map showing the location of members.
Members of The List believe in empathy for their fellow man. See how they nurture support at The List!