Remembrance of things past
Ning Network Spotlight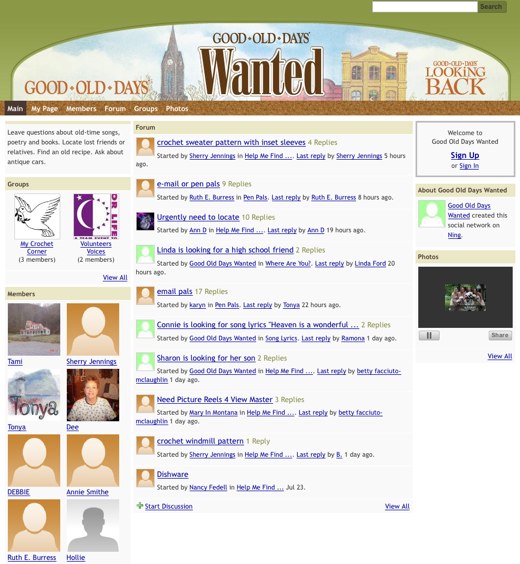 Longing for the way things used to be? So are the 200 people who've joined Good Old Days Wanted, a social network that looks to the past even as it moves forward.
The heart of the network is its forum. To get an idea of the "Wanted" boards, think Antiques Road Show meets Missed Connections. Members are in the lookout for everything from a windmill crochet pattern to a long-lost high school friend. And at the Recipe Roundup, you'll find an assortment of old-timey dishes that have endured generations. If I could cook, I'd give this Hungarian Mushroom Soup a shot.
You might think that social networking kind of makes that whole pen pal thing obsolete. Not so! In fact, while several members arrange e-mail correspondences in the "Pen Pals" forum category, the majority prefer pen, paper, envelopes, and stamps.
A social network that yearns for the good old days might seem paradoxical, but Good Old Days Wanted is making it easier than ever for people to share memories of times past, and to create new memories with long-lost friends.