Show off what you can play at iPlay Space
Ning Network Spotlight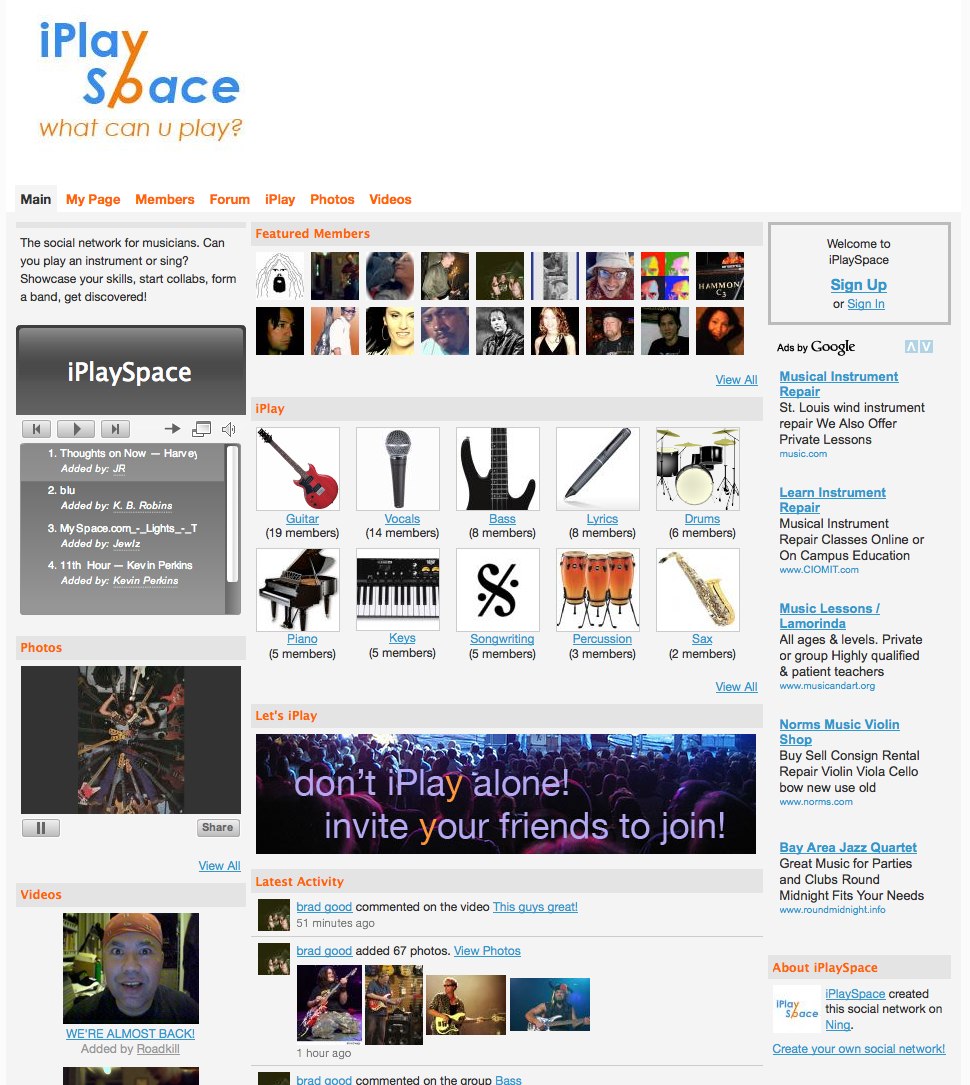 How many times have you heard your musically inclined buds complaining that they can't find a band, can't keep one together, or can't get enough exposure? They need a keyboardist, but all the available musicians are drummers? Fret no more and take action with iPlay Space, the social network for musicians.
iPlay Space enables musicians, songwriters and singers to merge creative energies, while setting themselves apart by their individual specialties with iPlays.  iPlays are groups for each type of musician — play the bongos? Join the percussion group. Pianists? There's one for you too, not to be confused with "Keys," a group geared toward keyboardists.
The network has a simple but pleasing aesthetic, a clear space for the creative vibes to fill. The uncluttered iPlay images are like music for the eyes, an homage that flows right along with a recent post from Gina, Ning's CEO, on The Case For Simplicity. iPlay Space has a focused purpose and pleasing, clean style. It's a refreshing goal focused network that refrains from inundating their look with heavy graphics or add on fever.
Aspiring Network Creators should check out this network's aesthetic for some pointers on simplistic but sophisticated style. Musicians should stop by iPlay Space for both the network appearance and the comradery and enthusiasm of fellow musicians.