It's a World of Love at World of Jah
Ning Network Spotlight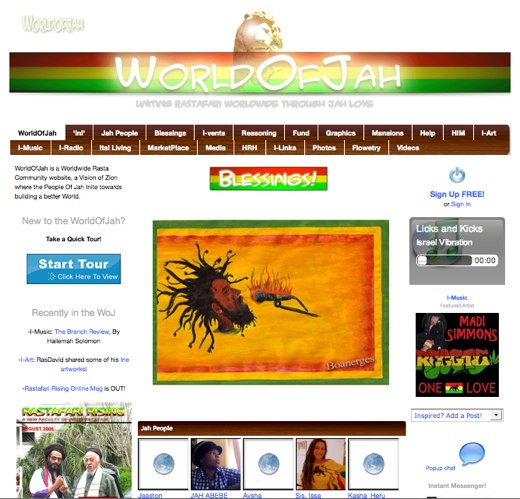 Take a big deap breath. Now let it out. Feel better? If the stress of day-to-day life is stressing you out, stop on by World of Jah for a little R & R (that's rest and relaxation). If the roots reggae music isn't enough to get the relaxation started, you might need a little extra help: Flowetry may be just what the doctor ordered.
House of Jah is a great example of ways you can use Tabs and Language Editor to expand and customize your network. Members are Jah People. Groups become Mansions. But these basic categorizations aren't holding the World of Jah back in any way. They also offer up recipes, like fried plantains (yum!) and green smoothies. Forums are integrated into a special page, the Marketplace, where members can sell their wares.
Stop stessin'; start feeling the love at the World of Jah.