Keeping up with Bollywood
Ning Network Spotlight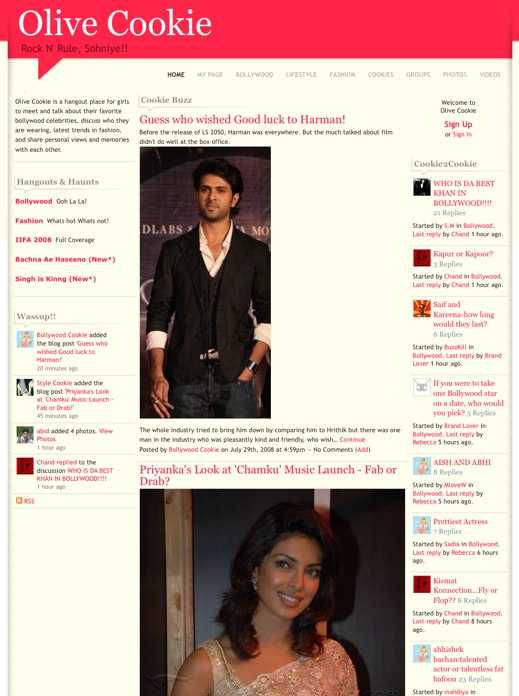 Do you dream about marrying Ranbir Kapoor? Wish that you could have all of Priyanka Chopra's beautiful sarees? Olive Cookie is the perfect network for you to keep up with what's happening in Bollywood!
For the latest dish, Bollywood junkies will want to keep track of all three of Olive Cookie's regularly updated and featured blogs: Bollywood Cookie's blog, Chez Cookie's and Style Cookie's. On the forum aka Cookie2Cookie, Cookies can rave or rant about all Bollywood celebrities — no one's off limits!
Nominate someone as an overrated actor and actress or defend someone who's on the list. Debate about whether women should wear gowns or sarees for Bollywood awards. Discuss big celebrity couples like Saif and Kareena.
Gossip with nearly 250 cookies at Olive Cookie!