Learn how to wrap with the pros
Ning Network Spotlight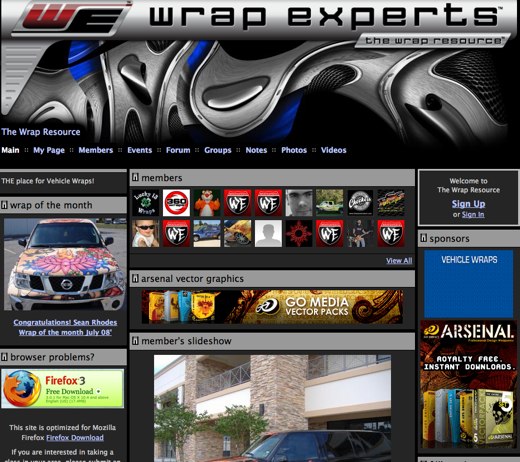 Most cars are a standard, solid color, but that's not the way it has to be. You can wrap your car with an advertisement, a work of art, or anything else you can think of. Wrappers in the know turn to Wrap Experts for all their car-wrapping information.
If you are still unclear on what, exactly, a wrapped car is, then be sure to watch the photo slideshow below. Members upload photos of their proudest creations, and discuss issues related to wrapping in the Forum. Conversations range from how to remove a wrap, to what to charge for putting one wrap on a Crown Victoria.
Whether you are a newbie to the wrap world and always wondered "how to they do that?" or a seasoned wrapping pro, Wrap Experts is the place to be!