Likeminded ladies meet at Alloy Girl
Ning Network Spotlight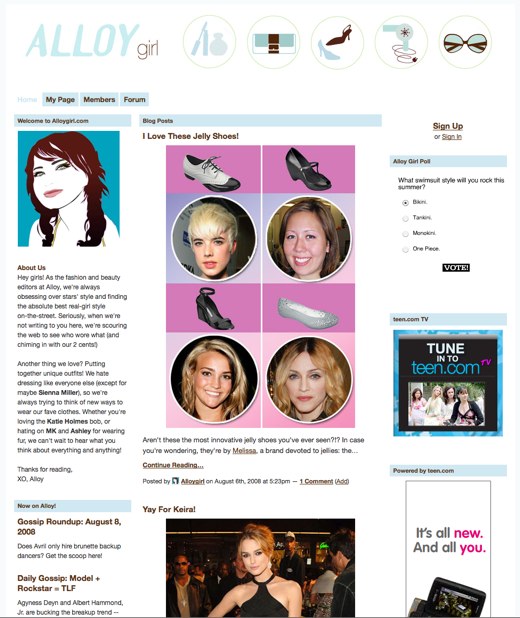 From boys to boobs, clothes to college, there's a lot of stuff for girls to deal with during the teens years. The helpful fashion and beauty editors of Alloy Magazine are making it just a little bit easier for those in the know, thanks to the Alloy Girl network.
The look of the network, is simple, stylish and approachable — sort of like how you'd want an older sister to be. The bulk of the fashion and beauty advice is featured in the network's blog, where editors espouse on Avril Lavigne's latest clothing line, jelly shoes (back in style, it seems) and how to get hair like Lo from The Hills. Alloy Girl's hundred of members can respond to the blog, or chat further in the forums, where they trade advice on growing up,  hairstyles and of course, gentleman suitors.
For teen girls looking to talk about all their favorite subjects, the Alloy Girl network provides a supportive yet fashionable place to do so.