Live-action gaming at Firefight
Ning Network Spotlight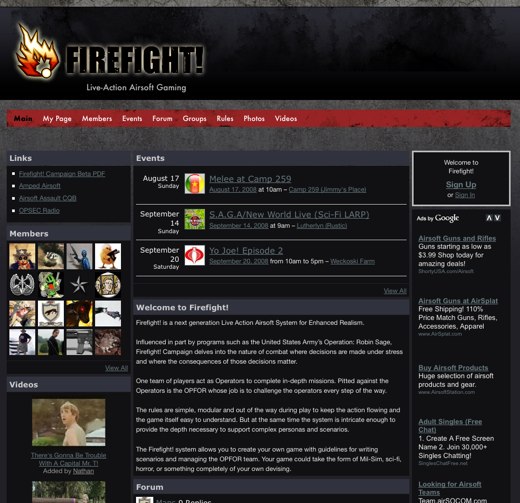 Combat training doesn't require top-secret military or Rainbow Six-style experience.  A civilian (and fun) alternative is Firefight!, "a next generation Live Action Airsoft System for Enhanced Realism".  Taking queues from real-life combat scenarios, this extreme game pits teams against each other for the ultimate showdown of high-action fun, precision movement and skill.
Decked out in camouflage (and even wedding attire), Firefight! members show off their "friendly" battles in over 170 photos.  Training warehouses and the great outdoors set the stage for these bouts and posted videos like Kurtis Hardy's "Airsoft Assault Night Game" and another clip by Jp show off the varied terrains and challenges for airsofters.
Firefight! elites such as Goose, Rolsby and Network Creator Nathan show off their hardware and share stats on their pages.  While the ammo and guns may be fake, the network's members and the fun are all real at Firefight!  Are you game?