Living the blissful domestic life
Ning Network Spotlight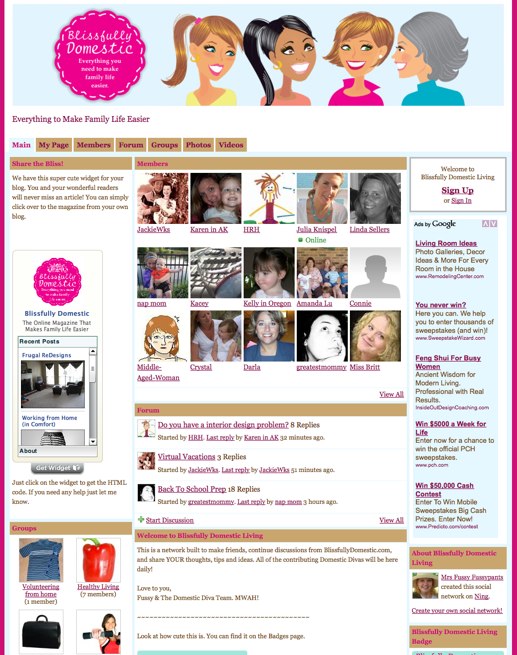 Blissfully Domestic is a network with everything you need to make family life easier!
Network Creator Allison, also known as Mrs. Fussy Pants, is the mother of five (that's right, FIVE) boys and still finds time to blog and manage Blissfully Domestic. She obviously is doing something right! Blissfully Domestic is a place for domestic divas to make friends, blog, discuss and share their insider tips.
Members blog about and discuss whatever crosses their mind; topics inlcude living green, school uniform shopping, fashion and dieting. There are nearly 700 photos of beautiful home decorating, adorable children and awesome crafts!
Bask in pure bliss at Blisfully Domestic.