Mini-Release Coming Next Week
Updates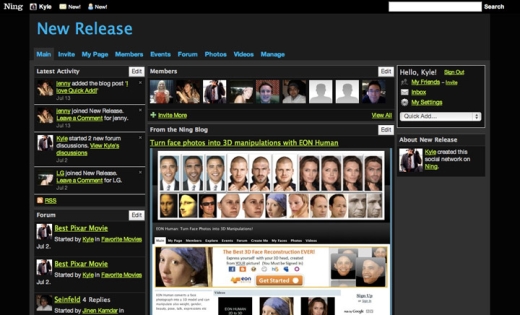 Kyle and Evan posted some information about next week's mini-release on Ning Preview.
Highlights Include:
A redesigned and streamlined Manage section
New Appearance choices including transparency and better tiling options
Enhanced network themes with clearer separation between content areas, and two new ultra-simple themes (Light Slate and Dark Slate) to provide a barebones template for easy customization
The ability to opt out of network invitations and messages without signing in
The ability to approve Groups
Group Comment Wall comments will now appear in the Latest Activity stream
We also have a full bug list for those of you who like to get into more of the details.
If you have questions or would like to discuss this release with us, come join the discussion on Network Creators. Thanks!