Mixing Wine and Hospitality
Ning Network Spotlight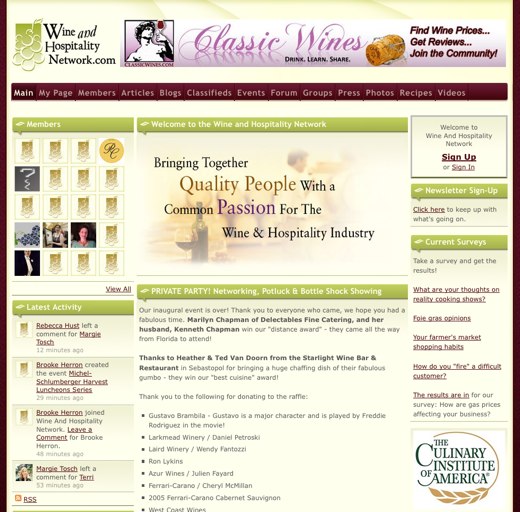 The Wine and Hospitality Network is filled with recipes, events, and articles that are all targeted toward wine lovers and hospitality gurus. Here, you can take a trip through the vineyards in quest of your favorite grape to complement your favorite dish! From soups to salads, to Lobster Bisque, come and find a line of Entrees you could only have discovered through this network.
They say wine can bring out the deepest and most sensual flavors of your meals. Choose your favorite white to go with a nice cut of chicken breast, or your favorite red to go with a tender prime rib. Make your choice and let your network know of the secret, and maybe someday they will return the favor with the perfect Cheesecake to go with your favorite wine.
Are you partial to red over white? Maybe you are partial to white over red.  Share your thoughts on The Wine and Hospitality Network.