Moms with Style
Ning Network Spotlight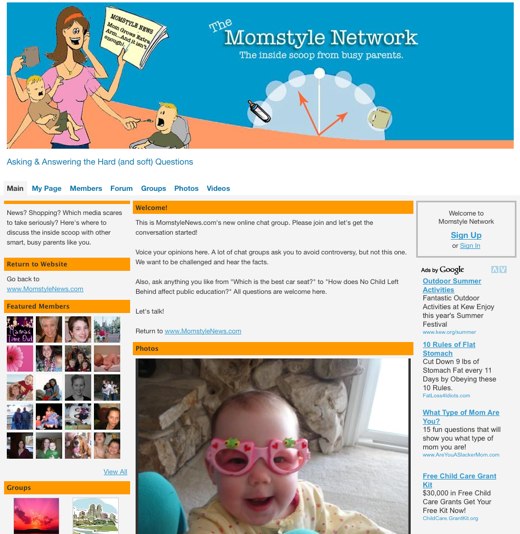 Are you an active mom on the go?  Are you into shopping, the news, and looking to discuss the inside scoop with other busy parents like you?  If so, the Momstyle Network is for you.
The Momstyle Network is a great way to voice your opinion on a variety of topics discussed throughout the network. Topics discussed include "Which is the best car seat?" and "How does: No Child Left Behind Affect Public Education?" Whatever the issue, the Momstyle Network addresses it.
The Network features three active groups for members to join! The most popular group featured on the network is the "Southern California Moms" group. This group is a great way for moms who live in Southern California to connect and ask questions to one another.
There are discussions in the forum about "How to get your kid to eat right" and "Wardrobe advice needed for your little ones." The network opens up opportunity to discuss these issues with other active parents.
Visit Momstyle Networks to start a discussion with inspiring moms today!