Network with Chingo Bling at SuperThrowed
Ning Network Spotlight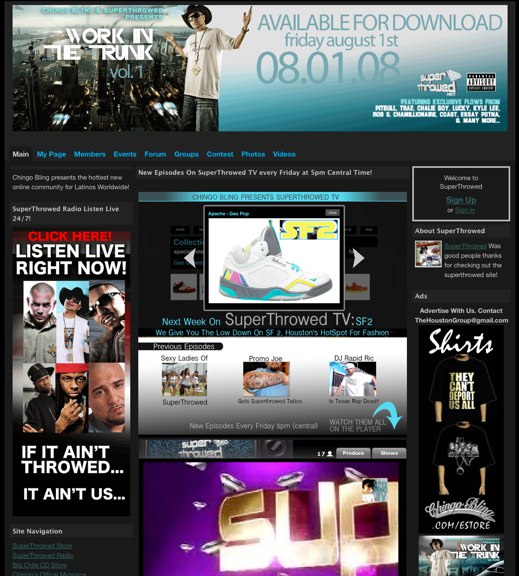 SuperThrowed is Chingo Bling's popping network for Latinos around the world!
There is a lot to keep you busy at Superthrowed. Listen live to SuperThrowed radio for the hottest tracks, shop the SuperThrowed store for the hottest gear and learn about the hottest SuperThrowed events. Watch SuperThrowed's favorite videos right on the main page; these range from the Lil Wayne's Got Money music video to an adorable clip of a pet lion who is reunited with his owners. That's variety that suits my taste! If you want to show Chingo some love, leave a Voice Comment at the bottom of the main page.
Members get all sorts of perks, including free downloads of "mextapes." Members can also participate in Superthrowed contests for awesome opportunities.
Check out SuperThrowed today!