One Tree Hill Growing Again
Ning Network Spotlight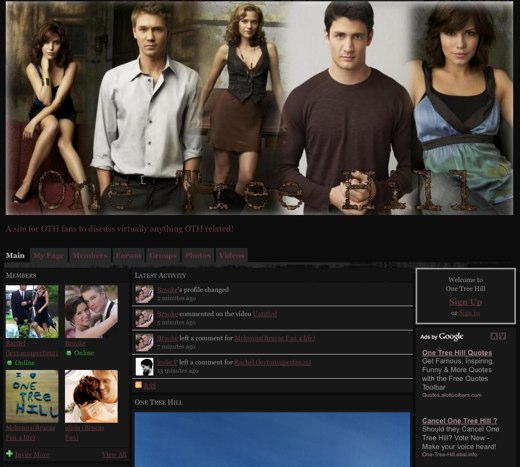 If the names Sophia Bush, Chad Michael Murray and Hilarie Burton mean nothing to you, then it's probably because you were born before 1990 and therefore have never seen the CW show One Tree Hill. Don't worry; you can get caught up on all the drama, gossip and need-to-know info on the One Tree Hill fan network. Because as it turns out, even if you remember the good old days of, well, life pre-1990, the show is a juicy, guilty pleasure worth checking out.
Reason no. 1 to tune in is because the actors on the show are, simply put, hotties. More than 6,000 posted photos can attest to this fact. Think shirtless, in a swimming pool and wearing a minidress. It's all pretty G-rated, but it's fun to look at attractive people, nonetheless. The One Tree Hill Fan Network is also a fantastic place to guess what will happen during the upcoming sixth season, if you are a newcomer to the show, or to debate the merits of what went down last season if you are a longtime fan.
The premiere of season six is Sep. 1, so if you join the One Tree Hill Fan Network today, that gives you plenty of time to get caught up before the first new episode of the season!