Plugged in at Social News Central
Ning Network Spotlight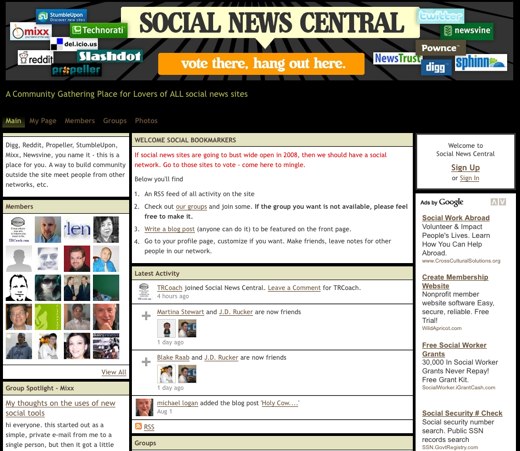 Long gone are the days when media giants the likes of CNN, The New York Times and NBC told us what news and information to consume.  Today, it's all about the power of the people, and Social News Central brings together users and consumers of all social news sites.
A fan of StumbleUpon or Twitter?  Join these groups to connect with about 400 e-socializers sharing your passion for being plugged-in.  Alternatively, create a group for the many brand-new social news networks hitting the internet.
If you're game to share your thoughts and be featured on the homepage, free-style by adding a blog post.  If you're on the shy side, check out what others are blogging about.
Whether you've been digging articles for years or aren't sure what a "tweet" is, get connected with these digital avenues for news at Social News Central.