Pragmatic Buddhism at Unfettered Mind
Ning Network Spotlight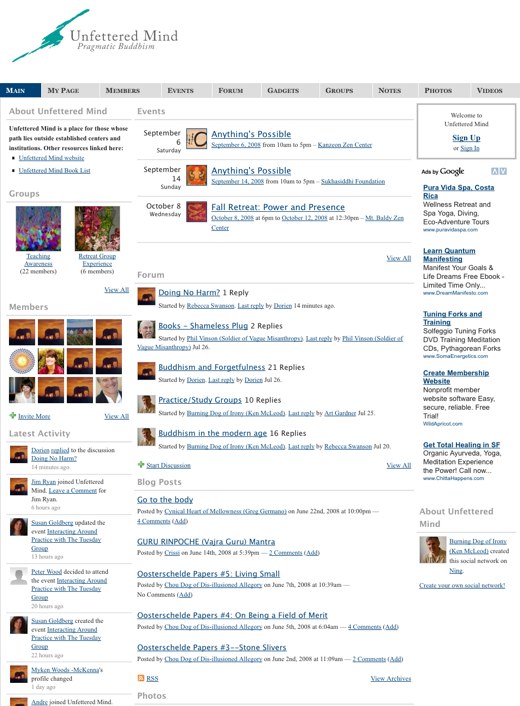 Unfettered Mind is a social network that functions in tandem with a Web site of the same name. If the Web site is the place to go to gather knowledge through articles and podcasts, it's the social network where that knowledge is expressed, shared and cultivated.
In the spirit of pragmatic Buddhism, members are encouraged to interact with each other in whatever way works. Videos, blog posts, and discussion threads are all possible means of communication. As the User Guide says, "there is no right way" to use this network.
One of the tenets of Buddhism is the importance of a good teacher, and Network Creator Ken McLeod has taken that to heart. On his personal page, members post follow-up questions, ideas for posts, and, above all, heaps of praise. Ken has also provided Internet classes — you can see the feedback he's received on his Heart Sutra class here.
The teacher-student relationship, and any member's ability to be one or the other at any given time, is the prominent feature of Unfettered Mind. It's a great resource for anyone who wants to learn more about Buddhist thought and practice — not just through texts, but from fellow human beings as well.