Prepare to excercise at YogaFriends
Ning Network Spotlight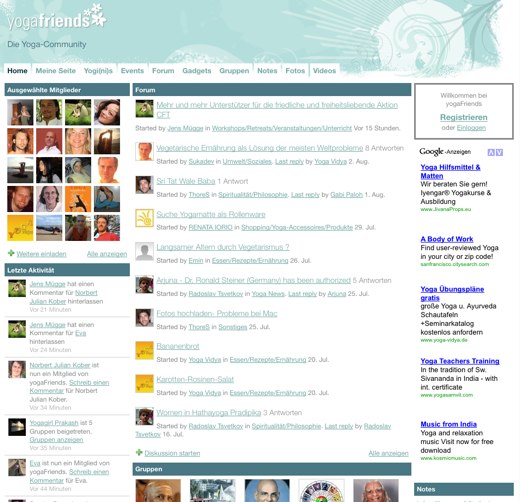 Yoga Friends is a German site dedicated to the love and appreciation of yoga! If you reside in the country of Germany or are planning on visiting any time soon, check out this Network built around the popular exercise of Yoga!
When visiting this network you have the opportunity to join numerous Groups fueled by the passion for yoga. You can also read about the latest Getaways which feature excellent yoga classes!
Looking to pick up Yoga? Then check out The Yoga Friends Network to get the latest retreat information, workshops, as well as ask any general questions you might have before entering the world of Yoga!
Yoga Friends is an exquisite Network open to all levels and interests in yoga and welcomes you to join and tell your friends about this popular network as well!