'Quick Add' Easter Egg
Ning's Tips and Tricks
While you anxiously await tonight's Chat feature, I thought I'd point out a hidden feature of our recent Quick Add release.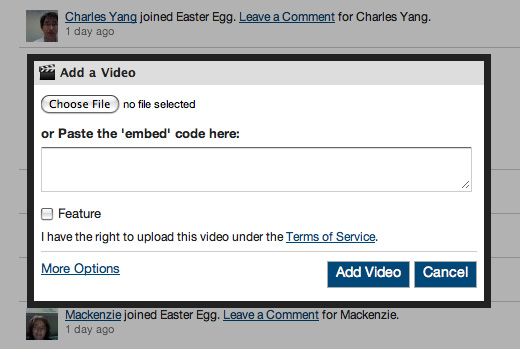 As you can see above, it's easy to bring in videos from an external service using Quick Add's "Add a Video" option, but if you simply paste in the URL (not even the actual embed code) to a YouTube clip that allows embedding, the video will be added to your network along with its title and description.
Give it a shot by pasting this example URL into the "Add a Video" popup via Quick Add:
Happy faster YouTube embedding!