Recording in the British Isles
Ning Network Spotlight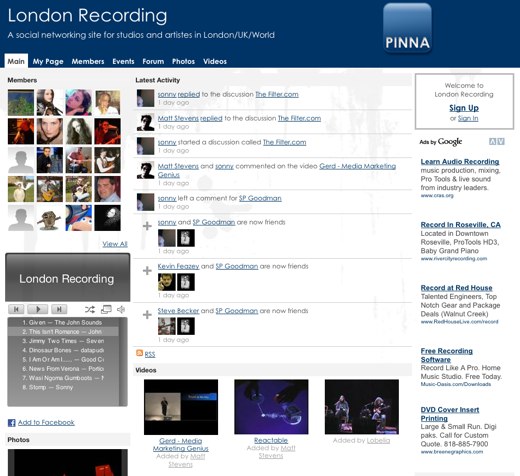 London Recording attracts UK professionals in the music industry. Members here are always engaged in cool projects. Network Creator Pinna, for example, stays busy with recordings ranging from Jewish choirs to folktronica.
A true musician sports wild facial hair — that's why there's the Beard Watch, a closely monitored forum thread in which embers post — and boast — about their growth. And although the network's got plenty to offer to grizzled veterans, it's also a great resource for aspiring professionals. One member hoping to make it as a sound engineer asked for some advice, and got plenty in the form of suggested reading and useful equipment.
London Recording is an indispensible resource for recording artists across the UK!