Ride a Green Elephant toward a sustainable future
Ning Network Spotlight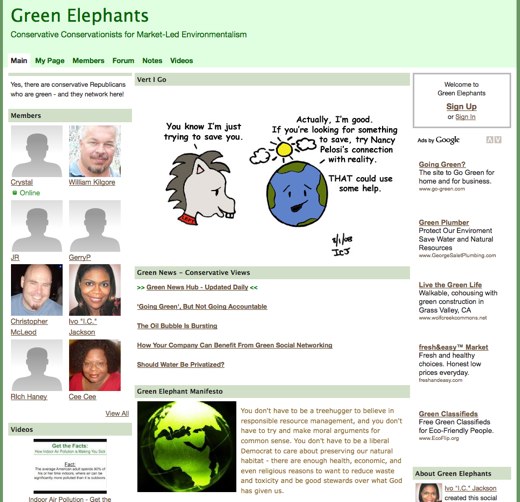 Contrary to traditional thinking, conservatives and environmentalists are not mutually exclusive. And Green Elephants is here to prove it.
The manifesto in the center of the page lays it all out: "You don't have to be a liberal Democrat to care about preserving our natural habitat — there are enough health, economic and even religious reasons to want to reduce waste and toxicity and be good stewards over what God has given us."
Members can discuss why they went green on the forum, or learn about environmental issues from educational videos.
Conservatives aren't generally known for their environemental activism, but with green issues taking center stage on the presidential campaign trail, it's a great time for conservative environmental activists to be heard. Get started learning about the issues at Green Elephants!