Rock the Vote with Neil Abercrombie
Ning Network Spotlight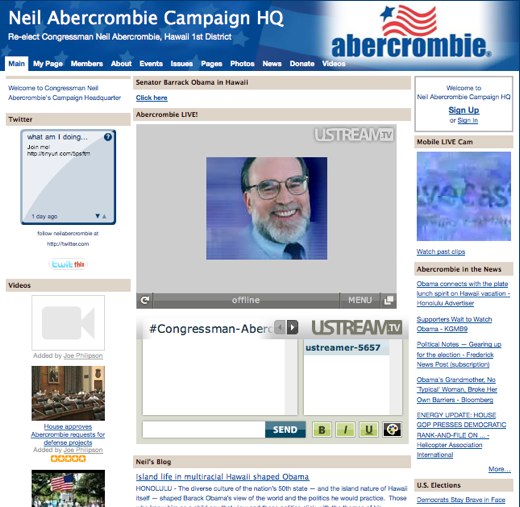 Barack Obama got a ton of press when his campaign Web site was launched; never before had social networking and interactive features been so seamlessly integrated into a presidential candidate's campaign site. Luckily, even if you don't have the budget of a presidential candidate, you can make a rockin' campaign site complete with social networking capabilities, just like Neil Abercrombie, the incumbent congressman from Hawaii's first district.
Supporters of Abercrombie can stay connected with their favorite politician via the events section. Chow down with him at a dinner, follow his every move at the DNC in late August or catch a campaign speech. Abercrombie also has some great widgets that help people stay informed about what's happening on the campaign trail, including a twitter widget and live video coverage.
People always say that politics is an ugly business, but with networks like Neil Abercrombie's, at least the Web sites can be pretty. Hit the virtual campaign trail today!