Show off production ideas at MTM Studio
Ning Network Spotlight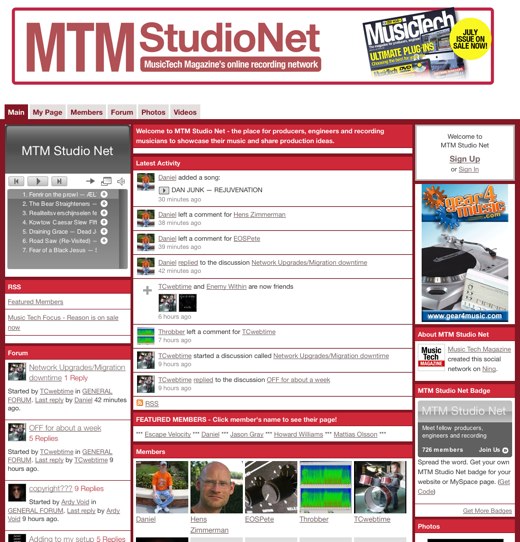 MTM Studio Net gets musicians, producers, and engineers together for one big jam session that covers all facets of the recording studio.
Members use the photos tab to reinforce the strong link between music and the visual arts. Works from members like timvar and Throbber reveal a strong aesthetic that captures sound waves on the canvas (or the computer screen).
The forum is where this network really finds its rhythm. With several active categories, members gather here to talk about the latest news — like how the Beijing Olympics will be the first to be recorded in surround sound. There are also great guides to how to break through in the industry, like this thread about succeeding as a video game composer. And a category devoted to ideas for improving the network shows Music Tech Magazine's commitment to making this a fantastic resource.
At 700 members and counting, MTM Studio Net provides a rich orchestra of voices from every section of the music industry!