Something Tasty is Cooking At Great Cooks
Ning Network Spotlight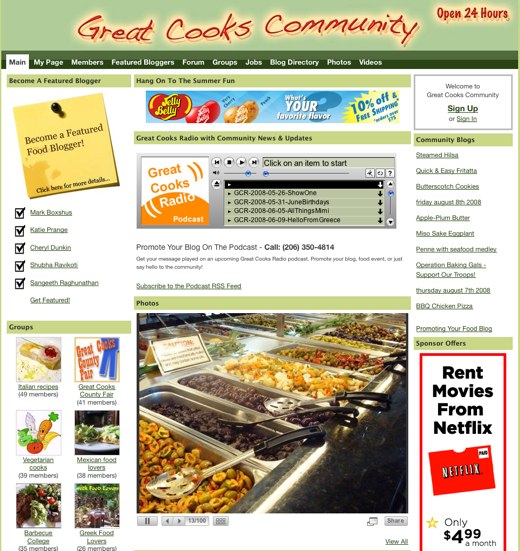 Warning: Do not attempt to visit the Great Cooks Community if you are on a diet now, plan on starting one soon or think you might ever want to "cut back" on calories. The photos alone are enough to dissolve any healthy-eating willpower I may have mustered (if you don't believe me, check out the slideshow below), while the discussions make my mouth water and have already got me planning my next home-cooked culinary adventure.
Much of the network's content is centered around the food blogs of members. With an added tab and a little formatting, the network now sports a Featured Bloggers section, which is a great way of drawing attention to the blog posts members are add. By scrolling down to the bottom of the page, you can submit your own information to be added to the "featured" page.
If you don't know where to get started on the Great Cooks Community, why not dive into the Food Bloggers Throwdown? This month's challenge is recreating a delicious sweet potato recipe. Diet be damned! It's time to get cookin' on the Great Cooks Community.