Support for fellow women at Onyx
Ning Network Spotlight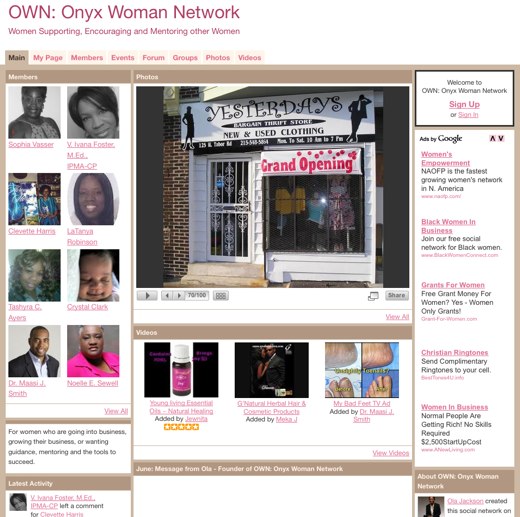 The Onyx Woman's Network is a place for women supporting, encouraging and mentoring other women to come together! This Network is great for women who are planning on joining the corporate world or wanting some guidance from other women already entered in to the business field!
Onyx's Network Creator is someone who is Motivating, Inspiring and able to connect with her audience!  Make sure to check out Onyx's Network to get booking information! And you'll bound to find greatness among the almost-500 members of the network. For example, promote your business for free in newsletters or discuss the issues facing black women today.
Want more? Go to Onyx to get more information about how you can get a hold of Onyx Women's Magazine and become empowered by women today!