Take an Odyssey into the digital arts
Ning Network Spotlight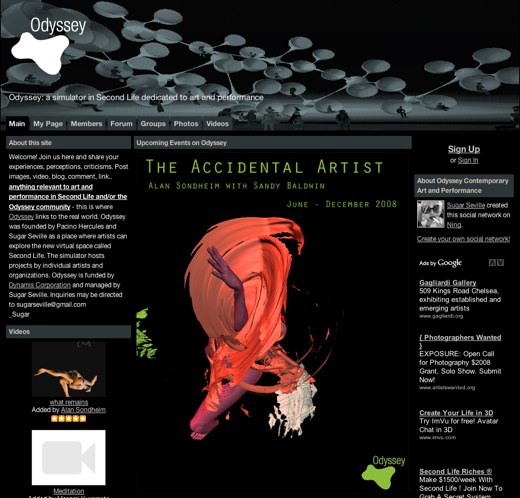 For millions of people, Second Life is the place where the impossible becomes possible and dreams become reality through virtual worlds.  It's also the inspiration for Odyssey, a simulator in Second Life dedicated to art and performance.
The network brings together 215 Second Lifers from around the in real life world and lets them showcase incredible screen shots of beautiful virtual worlds and colorful persona's.  Some of the Top Rated photos look more like they were created by the hands of Pixar animators.
The eye candy doesn't stop with still frames.  Second Lifers also bring viewers to the point of sensory overload with colorful digital dances of their online worlds through more than 100 videos.  Wirxli FLimFlam's featured video "Intermezzo Di Pazzo" shows off the energy and zany spirit in the Second Life community.
Whether or not you have an artist eye, get engulfed in the digital worlds that redefine creativity by checking out Odyssey!