Talking Real Estate at Fizber
Ning Network Spotlight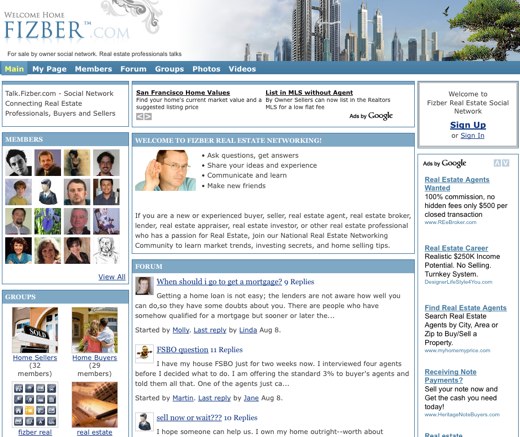 Attention all Real Estate Fans! Fizber Real Estate is an excellent network to share your ideas and ask questions about the Real Estate Industry! If you're a new or experienced buyer, seller, agent, broker, etc. with a passion for Real Estate, then be sure to checkout this National Real Estate Networking Community!
When should I get a Mortgage? Where can I learn about market trends, investing secrets, and home selling tips? This is just a few of the many questions discussed on the featured forums on the main page of Fizber Real Estate.
Make sure to check out some of the amazing photos featuring real estate property all over the world!  Some of the photos include houses in Austria, as well as some of the breath taking changes made to the city of Bilbao!
Check out Fizber Real Estate to discover the Ten Things a Person Should know Before Applying for a Mortgage, as well as discover a Social Network connecting real estate professionals, buyers and sellers today!