Home for Health Informatics professionals
Ning Network Spotlight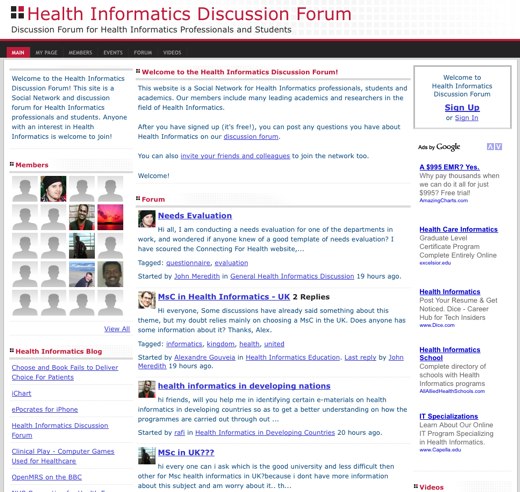 Health Informatics is a social network for health professionals and students. This network is perfect for anyone with an interest keeping up with the latest news in health, diet and nutrition. Curious about the health conferences held by only the most knowledgeable in the field?  Learn about national health issues and improve your lifestyle today.
Every year, HINZ holds their annual conference to discuss the latest news, trends and findings regarding health facts and issues. This may be your ticket to a happier and healthier you!
Even better, the Medicine 2.0 Congress holds video conferences over the Web, via 2.0 applications. No need to even leave your home. So come check out Health Informatics!
Let's start create health website with Ning: https://www.ning.com/create-health-website/