They've Got Your Tail Covered
Ning Network Spotlight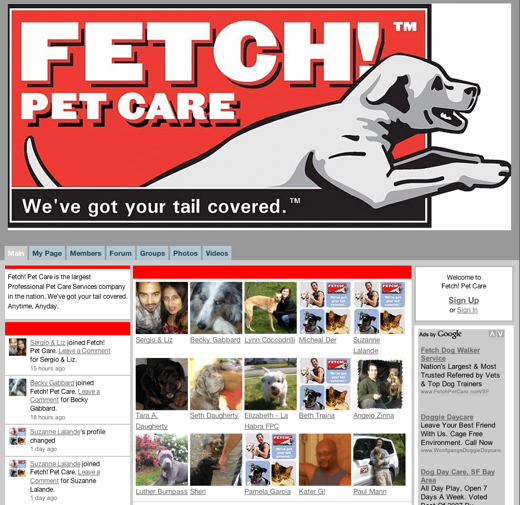 Do you ever have a hard time trying to find a good sitter for your well-loved pet? Definitely check out this social network, created by Paul Mann.
Although the social network is relatively new, with close to 100 members, the actual company itself is the "leader in professional pet sitting and dog-walking services" with more than "120 franchises offering pet-sitting, dog-walking, private boarding (a kind of "free-range" kenneling), and related services in 32 states" since 2002.
The company has a large staff who is professionally trained to assure that your pets will be lovingly cared for. When you build a great company with a great service like Fetch! Pet Care, you can be sure there are countless testimonials — all 31 pages of them from loyal customers across the country! Your pets deserve a great vacation too.
Join Fetch! Pet Care to learn more about this wonderful pet care services company.