Tiki Bar TV, just what the doctor ordered
Ning Network Spotlight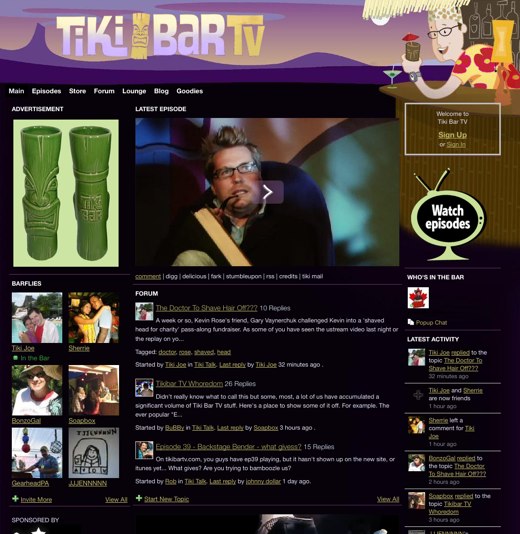 If you're in need of a good laugh, check out Tiki Bar TV. As hilarious short series of video podcasts, Tiki Bar TV is a good standby for some quick entertainment and delicious drink recipes!
Each episode features an interesting problem that Dr. Tiki ingenioulsy resolves with a cocktail prescription.  Bartender Johnny Johnny fills the prescription while explaining the makeup of the cocktail. Most episodes seem to end with outtakes, dancing and general Tiki Bar TV merriment!
If you're caught up on all the episodes, make yourself a drink! Tiki Bar TV has a handy Recipe section so you can make each and every drink from 38 episodes. To make it really authentic, don't forget to stock your at-home bar with Tiki Mugs from the store! To top it all off, try out The Bunnies game to make the most of your alcoholic concoctions. Real fans will be visiting the Tiki Oasis; get discussing to create plans to meet up with other members.
Visit Tiki Bar TV today! You know your way overdue for Doctor's visit.