Tune into the Social Marketing Traffic Report
Ning Network Spotlight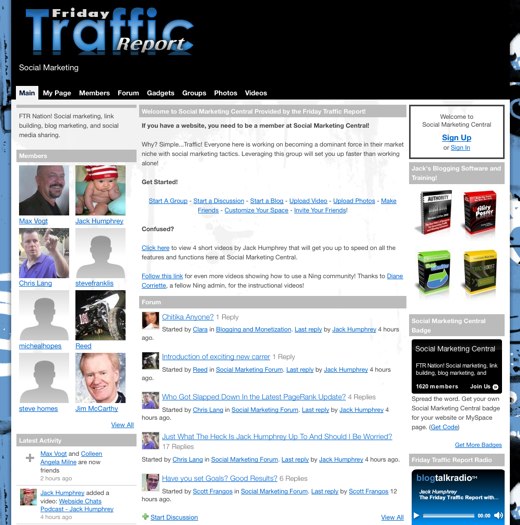 We're all in the market to, well, market– be it for ourselves, where we work, our website or other people.  Created by online marketing guru Jack Humphrey, Friday Traffic Report is the perfect source to boost and launch your marketing skills by connecting you with other market-minded members.
The forums are streaming with more than 1,600 people asking and answering compelling marketing questions.  You can also suggest ways to monetize blogs, offer cool links and share helpful feedback with fellow marketers.  To hone in on your marketing interests (niche, if you will), join any of the groups including featured ones like Jack's Live Friday Traffic Report on BTR and Squidoo Success.
Are you ready to ensure your marketing prowess is up to par?  Join The Friday Traffic Report, network with members and get engaged!